Haig Physical Medicine PLC
Andrew J. Haig, M.D.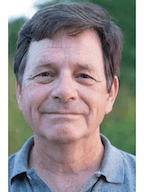 See Dr. Haig for:
Disability from work, sports or independent living;
Complex, confusing, and rare back and neck diagnoses;
Any pain that's failed a month of basic treatment;
Specialized electromyography (EMG) nerve testing;
Any physical disability ranging from concussion to stroke.
New Williston and Middlebury Offices!
Williston:
With Lakeshore Hand Surgery
120 Zephyr Rd
Williston, VT 05495
With Middlebury Family Health
1330 Exchange Street, Suite 201
Middlebury, VT. 05753
New Phone: 802-458-8942
Same Fax: 802-662-4835
*Telemedicine consultation in selected states and overseas.*
*Most insurances accepted.*
---
Who is Dr. Haig?
Professor Emeritus at the University of Michigan, Dr. Andrew Haig is considered one of the world's top back and neck experts. His care for patients has earned him the American Academy of Physical Medicine and Rehabilitation's Outstanding Clinician award, and he's been named to numerous 'best doctor' listings for decades. He has published over 150 scientific papers and a textbook, resulting in the top American and international research and teaching awards, most recently the prestigious Haim Ring Award from the International Society for Physical and Rehabilitation in 2019.
A graduate of the Medical College of Wisconsin and the nation's #1 ranked Rehabilitation Institute of Chicago, Dr. Haig is board certified in Physical Medicine and Rehabilitation, Pain Medicine and Neuromuscular/Electrodiagnostic Medicine (EMG testing). Returning to Vermont he's happy to take care of people with pain and disability. Dr. Haig and his wife Brigit have 2 grown children and 2 standard poodles. He enjoys biking, Nordic skiing, swimming and writing stores. He is delighted to end his career in Vermont, where it began, and enjoys taking care of people with a wide range of challenging disabling problems.
Our Worldwide Mission
Dr. Haig leads the International Rehabilitation Forum, an organization that built the field of disaster rehabilitation and is training Africa's very first physician specialists in the field of Physical Medicine and Rehabilitation. Please consider supporting the IRF by making a donation:
Haig Consulting LLC is a Vermont company that helps hospitals, employers, insurers and governments in the US and around the world combat pain and disability. Find out more at www.haigetal.com.